All camps are co-ed with a theme involved for each specific camp. Summer gymnastics camps are a great way to find out if your child(ren) likes gymnastics. Enrollment for summer camps begins on April 1.
Wednesdays from 1:00 - 3:00 p.m. (2 hours)
Ages 3-4 (preschool) & 5-12
$40 per child
Drinks and snacks are provided!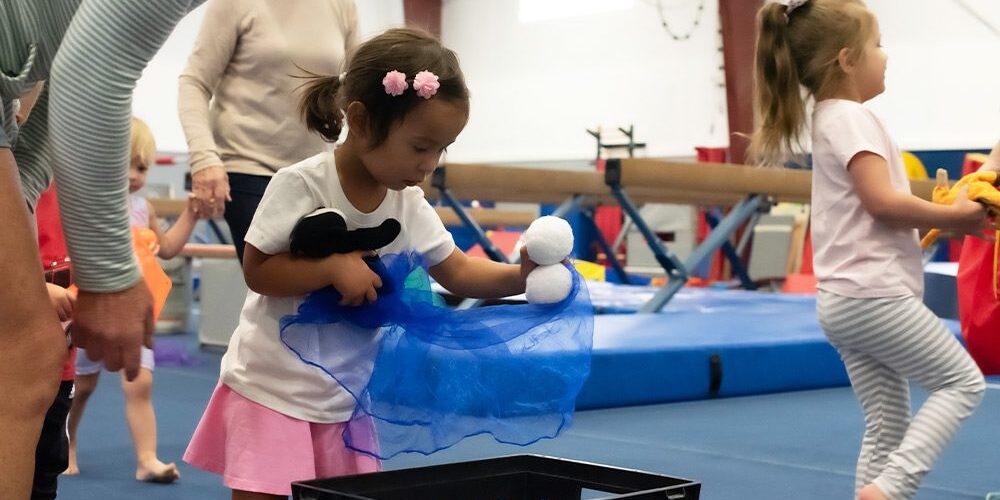 Tumbling Camp

July 12th & August 9th

During our tumbling camp, your child will learn a variety of tumbling skills, from handstands to back handsprings. Your child will be encouraged to grow and explore the possibilities of gymnastics.

Bounce Camp

June 28th & July 26th

Trampolines, Springboards, and Spring floors! Oh my! This Summer camp is full of jumping and bouncing! From vault to tramp your child will jump to new lengths! Learning new types of jumps and techniques!

Ninja Camp

July 5th & August 2nd

Think American Ninja Warrior! Our Ninja camp is full of exhilarating obstacle courses. All of the obstacle courses will incorporate fun gymnastic skills from cartwheels to flips! This camp is full of fast-paced movement and high energy!
Themed Camps

Fast-paced and high energy is what these camps are all about! At these camps, participants can dress up to the theme (be sure it will not interfere with the activity). Our themed camps are full of thrilling games, obstacle courses, and fun gymnastics skills.

Pirate Camp — Ahoy! Come with us on a great adventure to seek the treasure chest lagoon! June 21st

Superhero Camp — It's a bird, it's a plane, it's Garland's Avengers! We will be fighting off crime and saving the world! July 19th

Space Camp — 3…2…1…Blast Off! We're going on a journey to another galaxy. What will we find? August 16th
Two-Week
Gymnastics Camps
Monday through Thursday
Ages 3-5: 9:00-9:45 a.m. (45min) | $105 per camp per child
Ages 5-12: 10:00-11:00 a.m. (1hr) | $125 per camp per child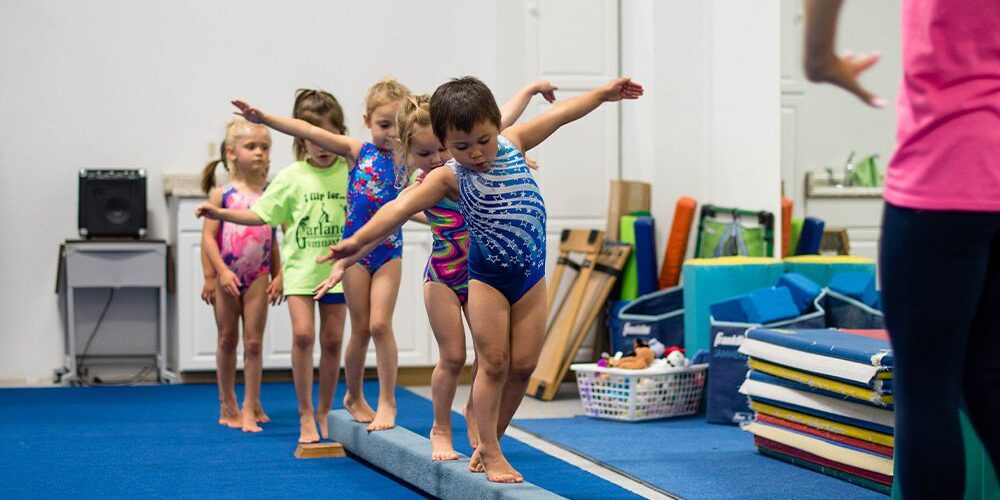 Ages 3-4

If your child has never done gymnastics this is a great place to start. They'll learn basic gymnastics skills along with social skills like standing in line, taking turns, and following directions. In this class, preschoolers have a lot of fun while moving their bodies for 45 minutes straight!

June 19th - 29th
July 10th - 20th
July 24th - August 3rd
August 7th - 17th
Ages 5-12

This group is great for kids who have never done gymnastics or who just started in our Level 1 program. Kids learn basic gymnastics skills and enhance their social skills. They don't need any prior knowledge of gymnastics just the desire to tumble, roll, jump and learn new skills!

June 19th - 29th
July 10th - 20th
July 24th
August 3rd
August 7th - 17th
Browse
Gymnastics Classes
Gymnastics, tumbling, and ninja warrior classes are a great way for kids to burn energy while having fun and learning a disciplined skill.
Camp registration is currently closed. Check back here for updated registration information!